Courier Mail
27 June 2021
"The time has passed for Swimming Australia to control this process…the Human Rights Commission needs to step in," Donaldson said.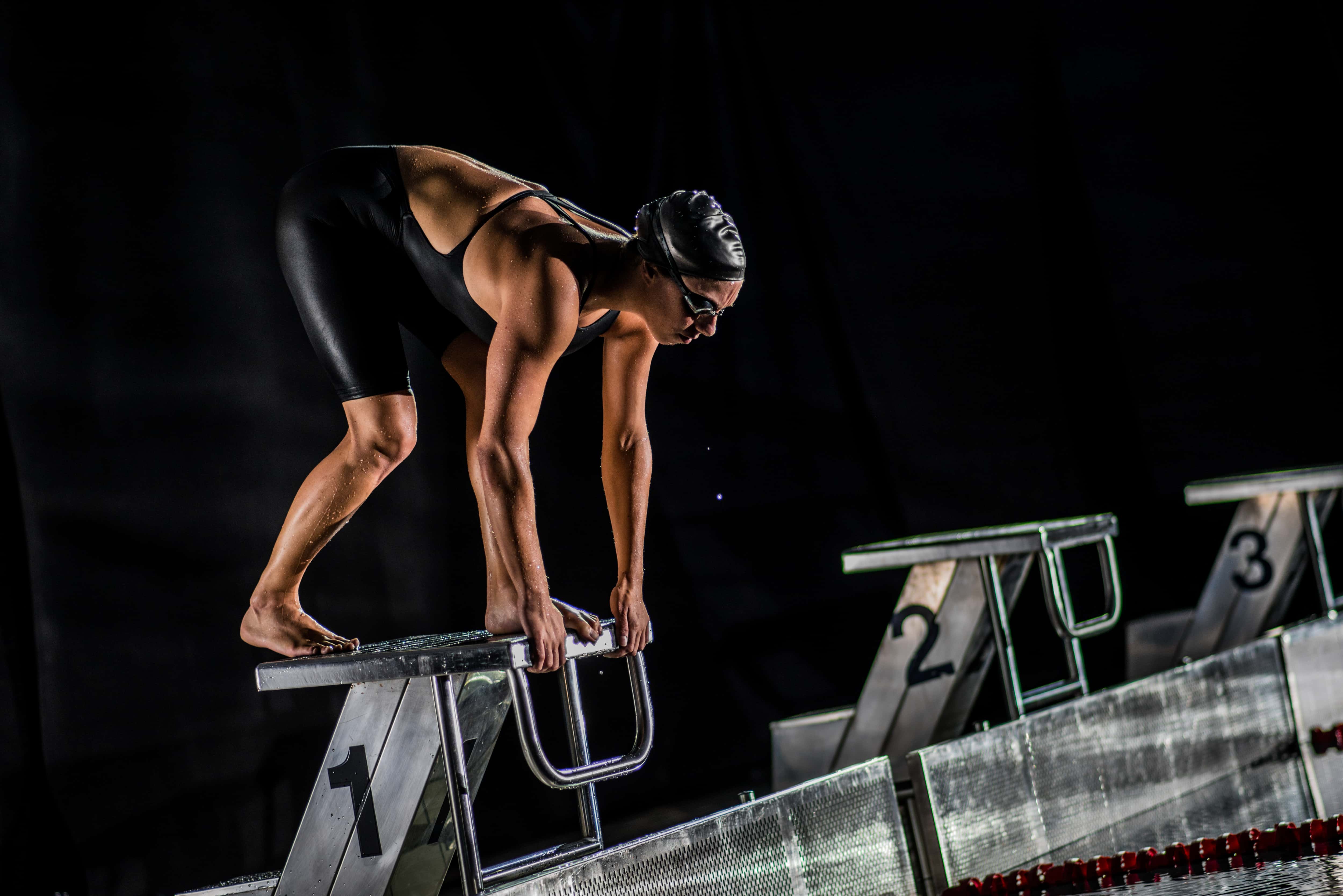 Swimming Australia has finally owned up to the dark secret that everyone involved in the sport has privately known for years — that abuse has been taking place over generations.
While still insisting it has not received any formal complaints, even after meeting with Maddie Groves following her revelations about "perverts" in the sport, Swimming Australia released a statement responding to reports that past and current swimmers are preparing to take legal action.
"We acknowledge some members of the swimming community have experienced unacceptable behaviour, some of this dates back decades," the statement said.
"The work to address and remedy this has been ongoing. This work includes Swimming Australia being a participating institution in the National Redress Scheme and having developed and instituted a leading Safe Sport Framework.
"Swimming Australia are not aware of the nature or specifics of allegations printed in the media over the past two days."
Swimming Australia's public acknowledgment of historical abuse within the sport is a giant leap forward for an organisation that's long been accused of dragging its heels over athlete wellbeing.
But the claim that it has not been specifically notified about the complaints is akin to taking two steps back because it's well established that abuse survivors don't feel safe complaining to the sporting body they were involved in.
News Corp has been notified about dozens of serious complaints that have been lodged, including first-hand reports from multiple members of the swimming team that has been selected for next month's Tokyo Olympics.
Some have said they are fearful of being identified because of possible repercussions.
Swimming Australia insists it is treating all the claims seriously and already has the procedures in place to deal with the problems so will appoint its own, independent panel to look into the allegations.
"Swimming Australia is deeply concerned and understands the gravity of such claims," the statement said.
"We will always investigate any complaint with rigour. These are the actions we have been undertaking: In the coming days, we're due to announce the Chair of the independent, female-led panel."
But Swimming Australia's refusal to hand over the entire investigation to an established, fully independent body, such as the Australian Human Rights Commission, hasn't impressed anyone, especially in Canberra.
Government and sporting officials are growing increasingly annoyed by the sport's abject failure to read the tea leaves when the message to taxpayer-funded sporting bodies could not be any clearer.
The government has already invested $13.7 million to enable independent bodies to investigate and act on serious integrity issues – including child abuse, intimidation and bullying.
So far, just two sporting bodies – Gymnastics Australia and Hockey Australia – have handed over their investigations to independent bodies and while the final reports were scathing, both were commended by Sport Integrity Australia boss David Sharpe for doing the only thing to get to the truth.
"It is clear that sports should not be investigating themselves. Independence and transparency are critical when it comes to properly addressing complaints," Sharpe said.
The simmering frustration with Swimming Australia is starting to boil over.
As part of its crackdown on sporting bodies perceived to sweep things under the carpet, the government has also made it clear that sports that don't comply risk losing their funding.
Swimming Australia is currently one of the best funded Olympic sports in the country, primarily because of the success and popularity of the team, but winning medals is only part of the criteria to determine funding and that message does seem to have got through.
"Our Ethics and Integrity Committee is also undertaking due diligence on the National Integrity Framework," Swimming Australia said.
"This is an option that has not been ruled out but needs the proper diligence, and this work has been taking place."
GRIME FILE GROWING AS ABUSED SWIMMERS CALL IN LAWYER
Swimming Australia is facing legal action from a group of past and current swimmers and coaches who have "no confidence in" and "genuine fear" of the governing body, and have engaged high profile lawyer Adair Donaldson.
There are growing calls for the Human Rights Commission to step in to investigate the sport and The Weekend Australian has also learnt there are a number of complaints already with Sports Integrity Australia against the sport — even though Swimming Australia is yet to sign up to the newly formed body.
On Friday the allegations of six former swimmers, who say they were mistreated with one alleging sexual misconduct, were given to Swimming Australia.
Olympian Maddie Groves was also due to meet with SA with her legal advisers after she cited "my perverts" as part of the reason for pulling out of the Olympic trials in Adelaide this month.
Donaldson said he has spoken to swimmers, parents and coaches who have a "lack of faith" in Swimming Australia and called for the Human Rights Commission to step in.
"The time has passed for Swimming Australia to control this process … the Human Rights Commission needs to step in," Donaldson said.
"I have been in communication with both current swimmers, coaches, parents, and I am alarmed enough to say, based on my previous experience with other sports like gymnastics, that SA should step aside and allow an independent review either by Sports Integrity Australia or the Human Rights Commission."
Donaldson is also currently acting on behalf of a group of Australian gymnasts who are seeking compensation for "permanent harm".
The Australian last week revealed there have been five complaints made to Swimming Australia against an Olympic coach which resulted in no action.
Further to that it can also be revealed three other separate complaints against coaches were made to Swimming Australia and they weren't "followed up".
"I do not believe that Swimming Australia has the athletes' best interests at heart and it seems based on their response to date they are more concerned with protecting the reputation of the institution," Donaldson said.
"It is unfortunate they don't appreciate that athletes and their families are coming forward because they want to make a difference for future generations. It does not need to be this way."
"Swimming Australia has had their chance to address the systemic failings. They cannot seek to hide behind previous SA led investigations as they were in control of the process."
"Let's not forget that Swimming Australia is federally funded, if Swimming Australia is not going to acquiesce its powers of investigation then it is high time that the Sports Minister steps in."
The barbaric training methods, which as revealed in The Weekend Australian last week has seen aspiring young Olympians like Darian Quadrio consider suicide, are currently under the microscope.
The Australian has spoken to other swimmers over the past week who can also reveal:
* a swimmer was made to do four kilometres of butterfly as punishment for not greeting their coach properly.
* a former Australian junior team member became bulimic after being body shamed on one AIS team camp. She was told her bathers were too small and she was arousing male teen swimmers at the same AIS camp. She ended up self harming and considering suicide.
* Swimmers fainted and some urinated blood from "over training" after "hell week" at an Australian High Performance squad
* One swimmer confirmed she and other female members of a junior Australian team were made to weigh in before breakfast and write their weight on a whiteboard at the junior Pan Pacs. The boys didn't have to weigh in.
* A swimmer was put on a "keto diet" at age 12.
Donaldson was alarmed by the burnout of promising young swimmers, like Quadrio, who was subjected to extreme training methods and suffered an eating disorder.
"What I am greatly concerned about is the athletes that don't make it," Donaldson said.
"I am concerned by certain high performance coaches' training practices. It is acknowledged widely that coercive control is a form of abuse and what I am seeing in SA looks to be just that. Teenagers being isolated from their support networks, being subjected to name calling and frequent criticism, having access to finances controlled in the form of scholarships, having how much they are eat constantly monitored, having relationships regulated — I have spoken to swimmers who were told they were not able to have boyfriends — and generally being subjected to intimidation.
"If this was in a domestic setting we would be calling it for what it is, abuse. What makes it insidious is that many of these swimmers are children, who have subjected themselves to this treatment by a trusted adult because they love this sport and want to be the special one in their squad."
"I know people will ask, why don't they just give swimming up? They stay because they are reassured they are in a safe space, that they can trust the coach and that the coach is only trying to make them better and cares about them.
"They also feel trapped and that they will lose their identity and funding if they leave. These are highly motivated individuals to whom quitting is a foreign concept and the coaches and SA are exploiting this."
Former swimmer and coach Julie Gilbert, who alleged she was sexually abused by former Olympic swim coach Scott Volkers, has joined Donaldson's action and said she has done so to ensure that Australian swimming becomes a safe space.
"If we are ever going to make sure that swimming is a place where athletes can thrive and have a healthy adulthood as well, then we need to make sure there is a safe place that athletes can disclose complaints without fear — which they can't do today," Gilbert said.
"That's why I am joining, because everything we can do needs to be done to protect young people. I just want this sport to be safer for everyone else."
"If an organisation is not going to listen to the people, then you have to go a higher, and if we have to the Human Rights Commission."
Charges against swim coach Volkers have been permanently stayed and will not proceed after a court found it would be "unfairly and unjustifiably oppressive" to allow him to be prosecuted over child sex allegations.
Don't go it alone. Please reach out for help.
Lifeline: 13 11 14 or lifeline.org.au
Beyond Blue: 1300 22 4636 or beyondblue.org.au
Beyond Blue's coronavirus support service: 1800 512 348 or coronavirus.beyondblue.org.au
Kids Helpline: 1800 55 1800 or kidshelpline.com.au
Headspace: 1800 650 890 or headspace.org.au